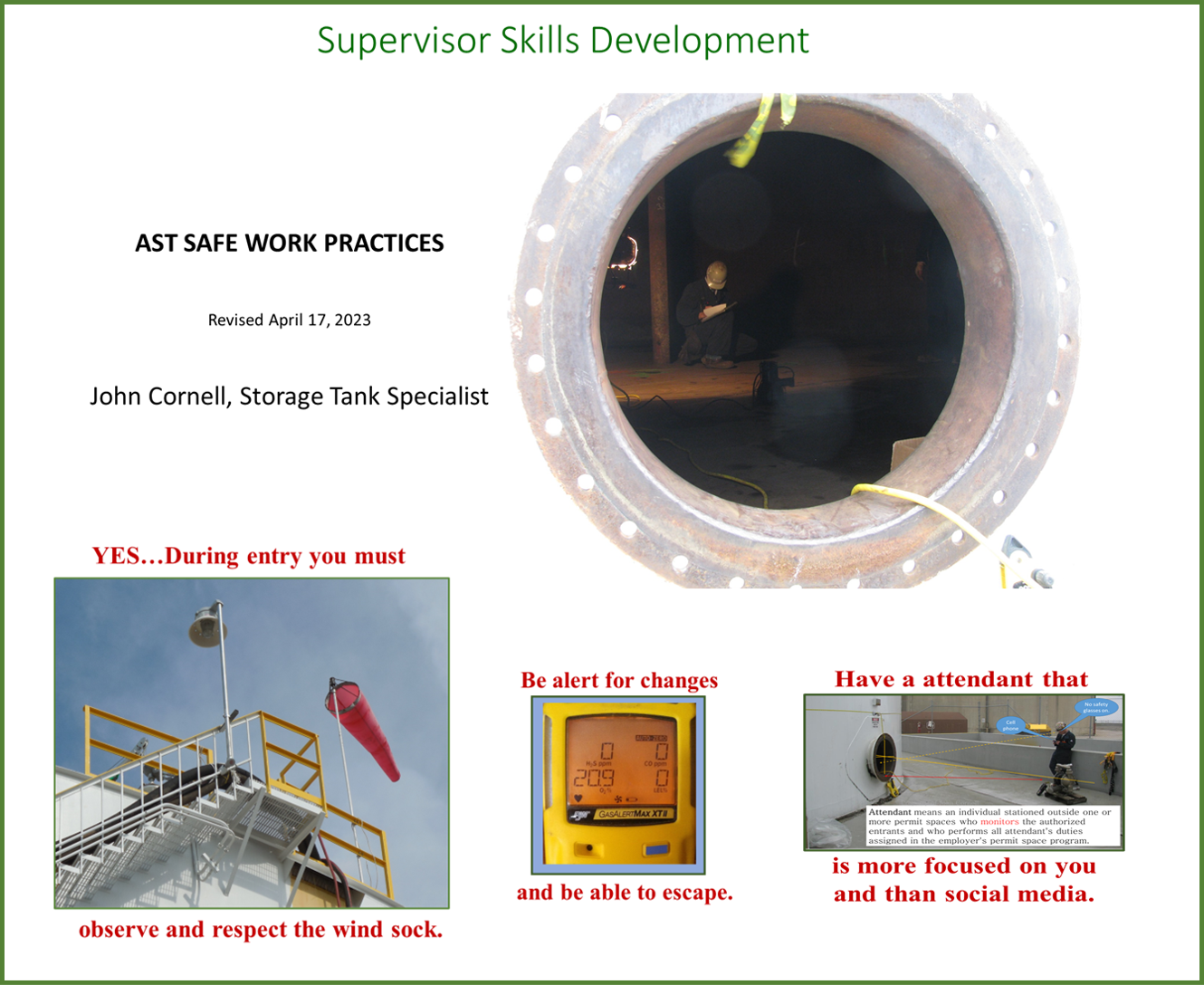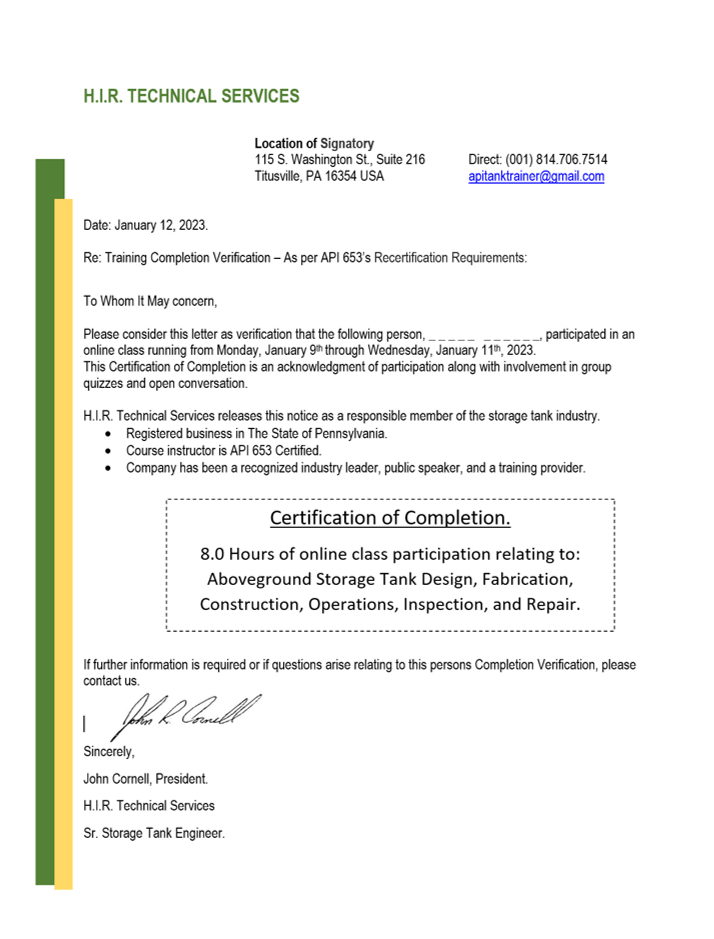 Supervisor Skills Development
This One full Day "Supervisor Skills Development" is for those involved in managing field work and for the safety of their crews(s).
/
Course summary:
This course is not related to nor designed to replace any other courses that may be offered by other organizations, such as but not limited to the Americn Petroleum Institute's TES Tank Entry Supervisors training and certification program.
This course was designed by Mr. John Cornell in 2014.
This course covers some of the aspects of:
*A storage tank is not a place to hang out.
*Get in, do provide your service(s) and get out.
*Who can be in the tank?
*Is the Attendant required to let just anyone in the tank?
*Why are they in there and what are they doing?
*How can what one worker is doing hurt another worker?
Course Outline
Many individuals find themselves inside of a tank without training and so are placing their lives into the hands of others. These "others" also need to know what can go wrong and how to protect these workers and themselves.
Did you know that between 2011-2018, there were 212 Fatalities regarding some sort of tank/ confined space situation? That's roughly 26+ deaths per year, not to mention the ones that got hurt really bad and the incidents that went unreported, which is thought to be in the 1000's.
This course is taught with an attitude of frustration while simply pointing out things that may not seem all that obvious, but will afterwards.
You will take this knowledge with you and you will never look at confined spaces the same again.
Continuing Professional Development (CPD): After successfully
completing this course, participants will receive a digital
Certificate of Completion awarding 8 CPD hours. >>>>>>>>>>>>>>>>
The next class date is ??, 2023
(1 day), only $350.00 USD.
Venue: Online only. Starting at 8:00 AM - 5:00 PM (EDT)
Instructor: John Cornell. Substitutes and guest speakers
may be used if needed.

Private courses can easily be scheduled.
/
TERMS:
No refunds can be provided after registration is complete.
Substitutions of attendees is permitted.
In the event of class cancellations, a full refund would be provided,
however any and all charges incurred relating to travel and etc. are exempted from our refund polices.
/
"Special Offer" pricing applies to previously agreed upon situations.
Please call us for pricing deals.